Zhuanshu style reign marks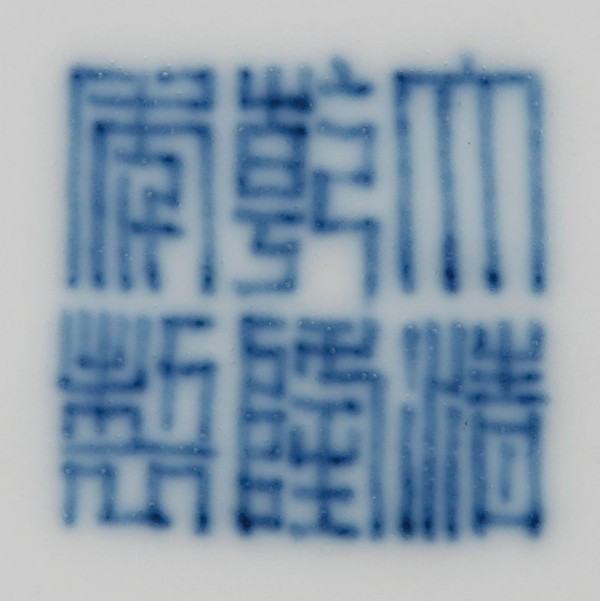 Reign marks tend to be written in one of two very different-looking scripts: kaishu, or regular script, and zhuanshu, or seal-form script.
The Zhuanshu script form originated on archaic Chinese bronzes in the Shang (c. 1500-1028 BC) and Zhou Dynasties (1028-221 BC) and was particularly popular in the Qianlong period.
The marks can be written in underglaze cobalt blue, or in enamels over the glaze in various colors where iron-red is the most common. In rare occations they can also be written in gilt and can be incised or impressed.
Zhuanshu "Seals" like this cannot be read as ordinary characters, since they are drawn rather than written and lack individual strokes.
Compare with ordinary characters called kaishu script.
More information can be found at the Gotheborg.com Chinese Marks section.