Creme cups i.e Pots á jus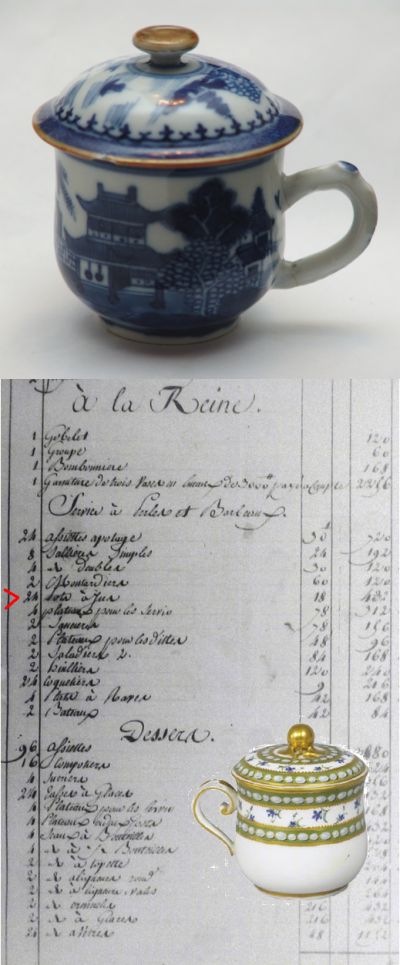 The so callend Creme cups are lidded cups with one handle. The earliest examples of these little lidded cups date back to France, St. Cloud porcelain factory, 1730.
In the eighteenth century this shape cup was called Pots á jus. It's original purpose was to serve a hot bouillon made from roasted meat juices. The lid insured the broth was served hot and the little handle enabled the guest to sip directly from the cup.
The cup was not used or referred to as a Pot a Creme until the 19th century, nor was it used as a dessert cup until that time. Further mention of this use is in Paris's Louvre where a table service produced in 1756 included these little pots with lids and matching saucers and it was documented that they were used to keep meat juices warm.
Well documented European Pots á jus was included in the dinner set that was orderd from the Sevres porcelain factory in 1781, by Queen Marie Antoinette. Mark in blue: Crowned interlaced L, mark of painter "fz" for Jean-Pierre Smoke. The service is thought to have been based on samples provided by Michel Gabriel Commelin.
The dinner set is documented in the files of Sevres under the label of Service with Pearls, for the Queen, 295 parts (of which 24 was Pots á jus) Similar sets were delivered to Gustave III of Sweden in 1784, then to the countess of Artois in 1789.