Anhua, secret or hidden decoration.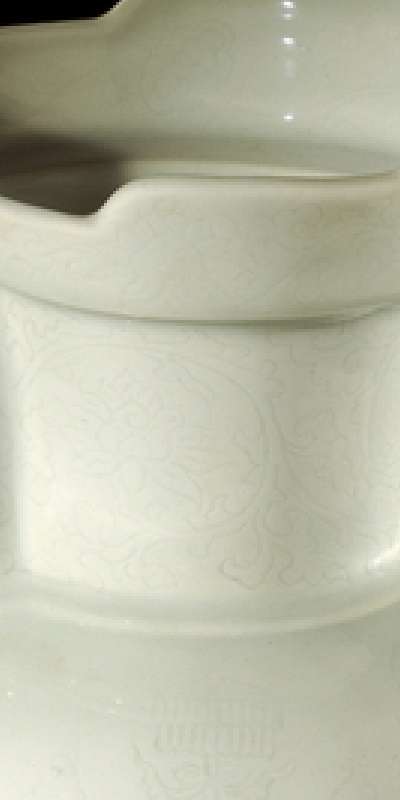 Anhua has come to mean any type of incised, cut or impressed decoration that is made with a sharp tool into the unfired porcelain body ahead of glazing and firing.
From the tradition of Northern Celadon and (Northern) Ding ware came the idea of impressing a pattern into the unfired body of ceramic wares.
The patterns are usually so sharp that it is difficult to tell if the decoration is cut one by one in the paste of the individual pieces. Excavated moulds at the kiln sites suggests that the decorations are indeed impressed. Regardless of this, these incised or impressed decorations are not called anhua. The same goes for the southern qingbai wares.
However, this distinction is not made regarding white porcelain Jingdezhen wares where any impressed incised or cut decoration is usually called anhua.
See also: Incised