Jigger and jolly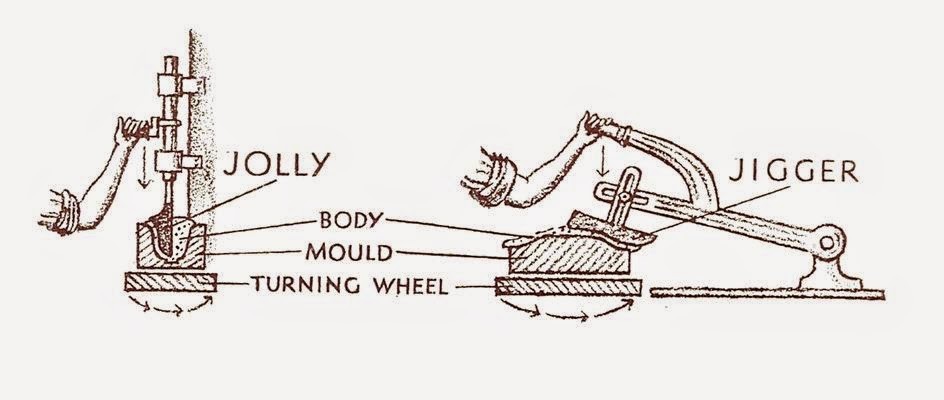 Ceramic pottery equipment to shape ceramic objects to a specific form by using tools.
To jigger, a shaped tool is slowly brought down onto the plastic clay body that has been placed on top of the rotating plaster mould. The jigger tool shapes one face, the mould the other. The term is specific to the shaping of flat ware, such as plates, whilst a similar technique, jolleying, refers to the production of hollow ware, such as cups and mugs and small bowls.
The process was used in Jingdezhen Weimin factory in the 1990s.