Feng bird (phoenix)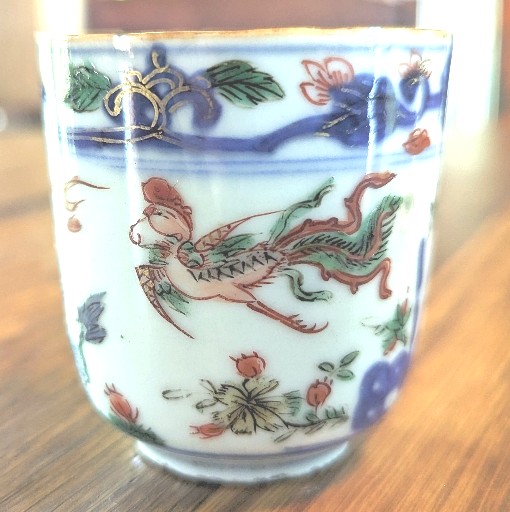 The Chinese phoenix, or feng huang, was the sacred bird of Chinese mythology and was generally depicted with similarity to an ornamental pheasant. The phoenix is belived to be the king of all birds and also a symbol of good fortune. It symbolizes the sun, fertility, abundant harvest, good luck and longevity.
As the second of Four Super Natural Creatures the phoenix has the head of a pheasant, the beak of a swallow, a long neck, multi-colored legs and the tail of a peacock. It is a messenger of the Daoist Immortals and according to ancient Chinese lore, the appearance of the phoenix on the wutong tree was a testament to the peaceful rule of a virtuous emperor.
During the Ming and Qing dynasties the Chinese phoenix was adopted as the symbol for the empress and charged with yin, the negative principle of the cosmos, while the dragon was selected as a symbol of the emperor and thought to be charged with yang, the positive principle of the cosmos.
See also: Bird