Jan Brandes (1743-1808)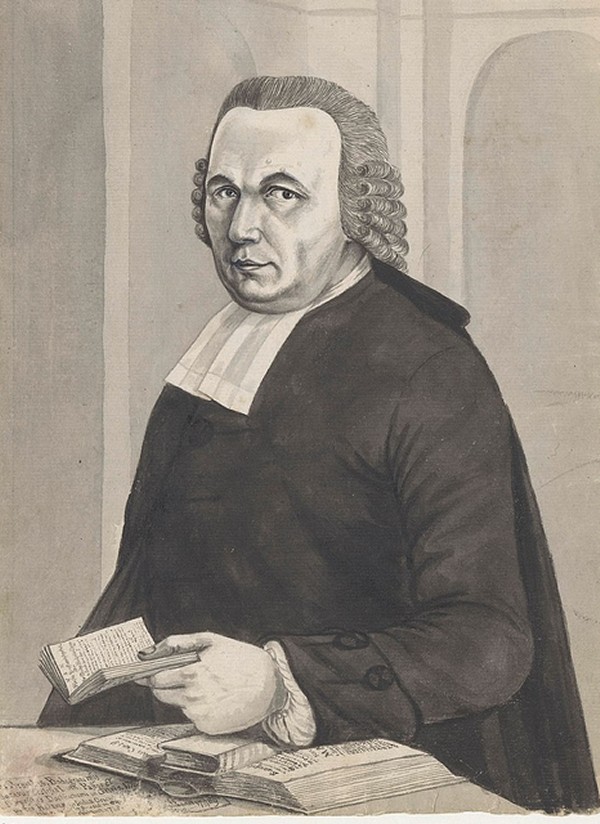 Jan Brandes (Bodegraven, 11 August 1743 - Sweden, 1808), was a Dutch clergyman, draftsman and watercolorist working in Batavia 1790-95
Jan Brandes was born as the eldest of four children from the marriage of Jan Conrad Brandes and Maria Hoogeveen. His father ran a boarding school. After studying theology in Leiden and Greifswald, Brandes worked as a Lutheran minister in Doetinchem in the east of the Netherlands, from 1770.
In 1778 he left for Batavia following an appeal by the Lutheran congregation there. Shortly before his departure, he married the mayor's daughter Anna Geertruy Krebber. A few months after arriving in Batavia Anna gave birth to a son, Jan. Less than a year later his wife Anna died in Batavia from the effects of dysentery.
Jan Brandes remained in Batavia for five years.
In Batavia Brandes came into contact with the Swedish surveyor draftsman and cavalry officer Sven Johan Wimmerkrantz.
On the return trip to Holland he visited Ceylon (present day Sri Lanka) and lived in the Cape Colony for a year.
In 1789, after a year in Holland, Brandes bought an estate in Sweden with nine tenant farmers from his money earned in Batavia.
In Sweden he married his second wife Maria Charlotta Wimmermark. The couple had two daughters, Johanna and Charlotta.
Johanna Maria Brandes (1792-1813) was the daughter of the former Provost of the Dutch Lutheran Parish in Batavia Johan Brändes and Maria Charlotta Wimmermark (1779-1845). She married Anders Gabriel Kiellander in 1810 and died three years later at the age of 21.
Jan Brandes Swedish daughter "Lilla borgmästarinnan" Johanna Maria Kiellander (born. Brandes) died at the age of 21 and is buried at the Linköpings gamla griftegård.
In 1791 his son Jan died of polio. A few years later, his second wife also died.
In 1808 Jan Brandes himself died in 1808 at the age of 65.
During his stay in Java, Sri Lanka and South Africa, Brandes made many drawings and watercolors. In addition to many drawings of plants and animals, Brandes also drew many scenes from his own daily life while capturing situations that have not been depicted by anyone else.
His sketchbooks remained in the family of one of his Swedish daughters for almost two centuries. In 1958 The Rijksmuseum in Amsterdam managed to acquire a number of loose sketches by Brandes, in Stockholm. In 1985 the Rijksmuseum obtained two complete sketchbooks containing Brandes' most important work.