Master of the Rocks style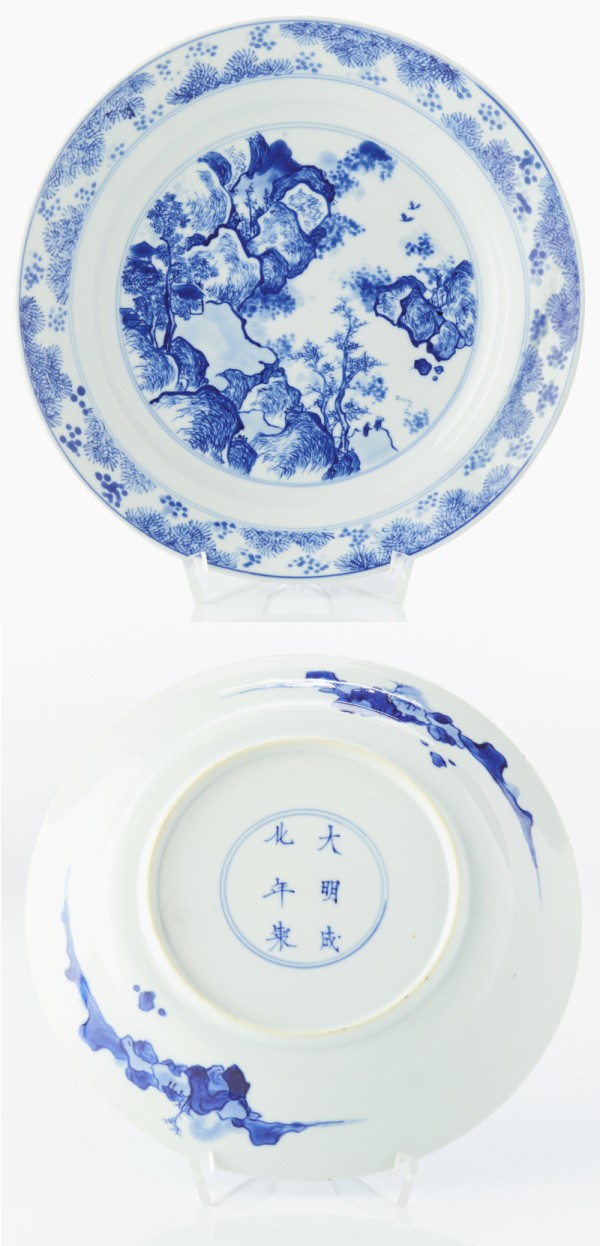 Master of the Rocks is a name given to a type of decoration found on early Kangxi porcelain. It has been suggested it was the work of one master decorator, but the variation in style indicates it must have been executed by different hands. The style is characterized by repeated close and parallel lines defining the landscape elements.
The rock masses and twisting rhythm running through the design reflect the painting style of Dong Qichang, a painter of the late Ming period whose style influenced many.
For a plate with this design see for example R.S. Kilburn, Transitional Wares and their Forerunners, The Oriental Ceramic Society of Hong Kong, 1981, p. 95, pl. 102.