Lithophane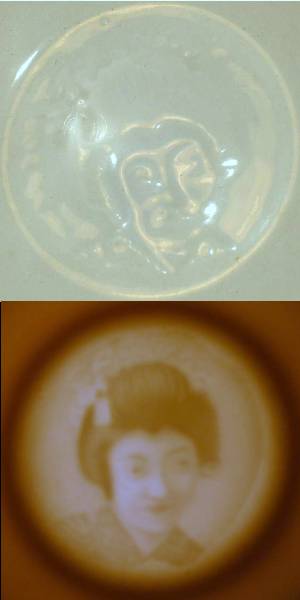 Porcelain with a face of an oriental woman seemingly impressed in the bottom of what appears to be only their cups. The picture impressed in the porcelain is a "Lithophanes".
It was made in Japan between the late 1930's and into the late 1950's/early 1960's, mostly for export. Many pieces dates to the "Occupied Japan" period (1945-52) and could thus be dated from their marks. Many are not marked at all or marked with no western characters, which could point at that those were made for the GI trade within Japan why the US Customs "country of origin" rules would not apply.
Most of this porcelain appears to have been made by the Kutani factory in Japan and thereafter being decorated at lesser decorating firms from the multitude of different marks they can be found with.
See also Dragonware and Moriage