Rouge-de-fer (fr.)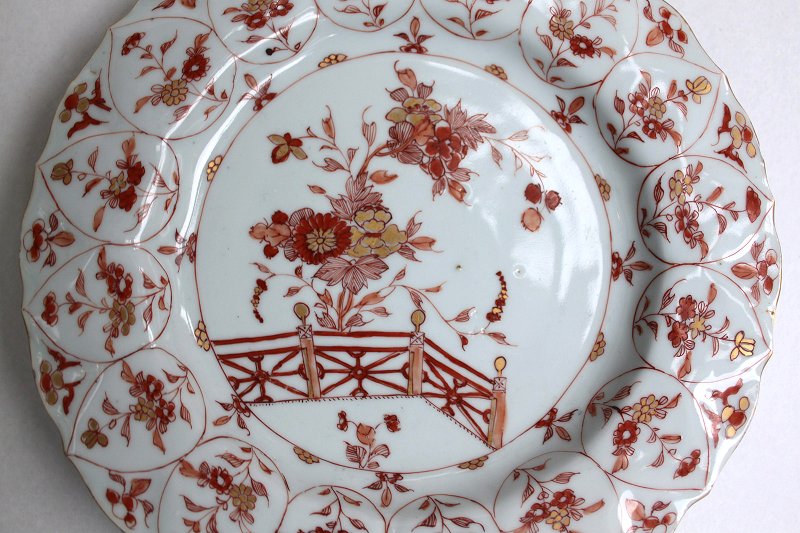 Red and gold - Rouge-de-fer (fr.). Litt. iron-red. Red (on-glaze) enamel decoration based on iron oxide that turns rust red in oxidizing (air rich) firing. Occurs during late Kangxi periond and remains popular into the first decades of the 18th century. Iron-red is the red that combined with gold, eventually some other enamels, and ungerglaze blue, makes up the Imari-decoration palette.
The decoration could be traced back into the Ming dynasty where pieces decorated in underglaze red occasionally could be enhanced with gilt. Also a monochrome red enamel enhanced with a dense gilt decoration is known by its Japanese name kinrande.
During the 1730-40s batavia brown porcelain by and large intended for the Dutch market would have reserves decorated with iron red and gilt.
An extremely rare example of rouge-de-fer on Armorial porcelain is the service made in 1765 with the initials of the Director of the Swedish East India Company Sven Werngren and his wife Ulrica Wimnell.