Meander, Cloud and thunder pattern - yunwen or leiwen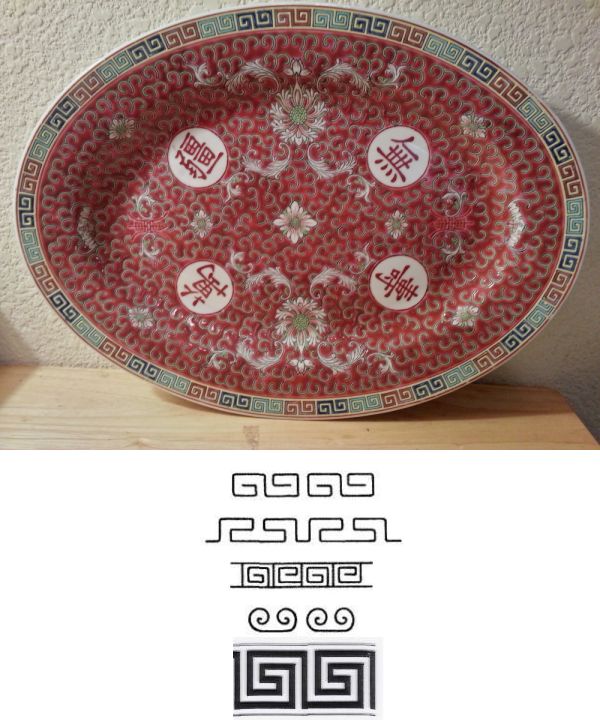 A repetitive ornamental pattern of lines winding in S-forms, connected opposed or separate. Originally derived from pictograph's of the Shang dynasty, representing clouds and rolling thunder, hence called the cloud and thunder pattern (yunwen and leiwen). The pattern symbolized life giving rain and the abundance it brought to farming people. It occurs in Chinese art from Neolithic time. Found on bronze vessels of the Zhou dynasty in China (c 1050-221 BC). On cocoon pottery vessels of the Han dynasty and from then on until today in various variants.
It is found from early times in most arts and on all continents. Egypt; 4th Dynasty tombs, America; early Peruvian textiles, also architecture in Mayan and Aztec cultures and pottery among American Indians. In Japan, on textiles and architecture. Also in Byzantine and Romanesque works. Mostly recognized in the West as "Key Fret" or "Greek Key Fret" pattern due to the Greek use for it in pottery and architectural decoration.