Keiko Hasegawa, (b. 1941)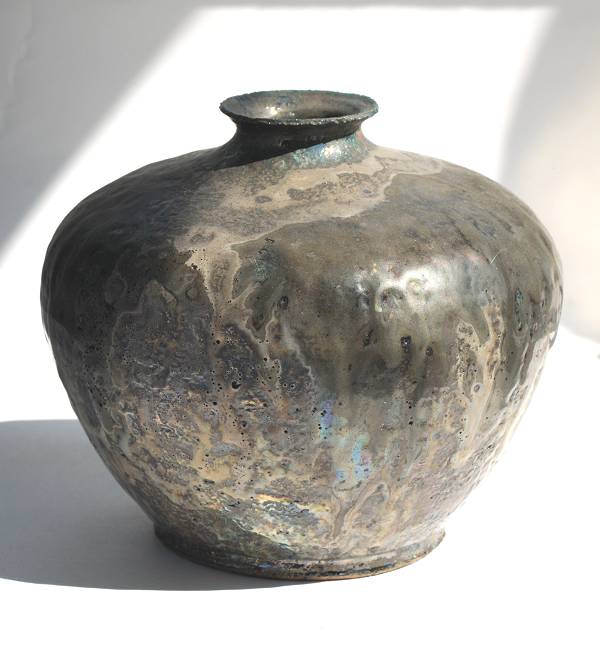 Born in Yamagata, Japan in 1941, Keiko Hasegawa comes from a family that for 14 generations was engaged in the production of cast iron and bronze, some of which was used in the Japanese Tea Ceremony. In fact she studied cast design herself in Tokyo before becoming interested in pottery. Her experimenting with ceramics resulted in her taking up potting seriously in the pottery centre of Mashiko in 1972.
In 1977 Keiko came to the UK and began working for Michael Leach at his pottery in Yelland on the North Devon coast.
Following her stay with Michael Leach, Keiko went to Norway where she began producing raku, which she continued to do upon her return to Devon. However, in recent years her production has tended to focus on stoneware, with a little porcelain, which she reduction fires up to a temperature of between 1280 and 1290 degrees Celcius in a gas kiln.
Despite having numerous exhibitions in her native Japan and a history of exhibiting at venues such as the British Museum, Rijksmuseum and Barbican Centre, Keiko Hasegawa took the decision to stop exhibiting soon after her Harlequin exhibition in 2006. Since then Keiko has been fully occupied producing her functional Japanese tableware for restaurants and other clients in this country and abroad.