Wutong (wu tong) tree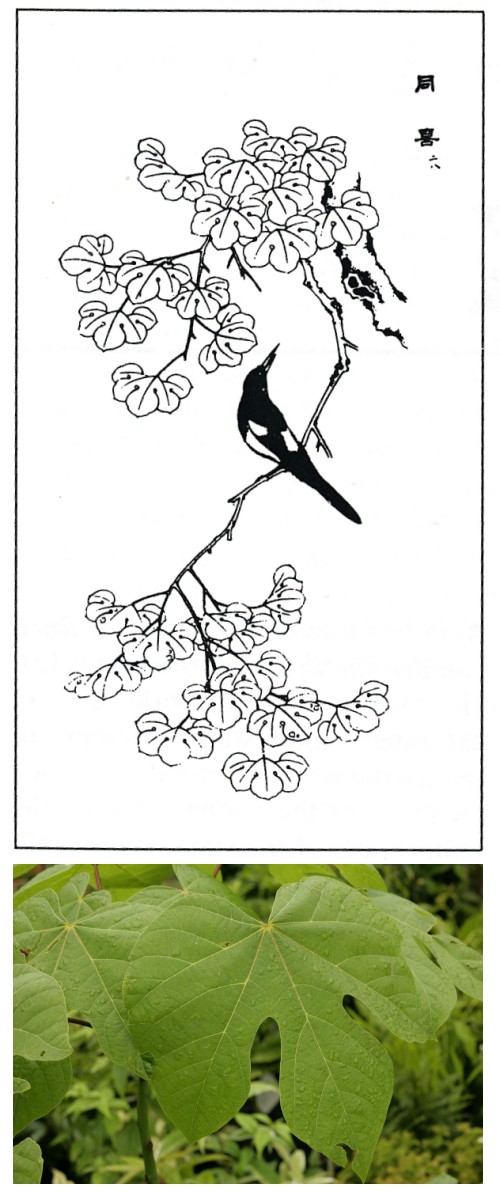 Chinese parasol tree, (Firmiana simplex), tree of the hibiscus, or mallow, family.
The wu-tong tree is native to China and Japan, and is regarded as the tree par excellence, favoured by the phoenix when it wishes to alight. For this reason it often used to be planted in courtyards in the hope that a phoenix would come and bring luck to the whole family.
However, there are several tree, including Paulownia and Firmiana, that are described as tong. They are all sources of a valuable oil, obtained from the sap.
Due to its superior sonic properties, the wood is used for the soundboards of several Chinese instruments, including the guqin and guzheng.
The word tong is phonetically identical with the word 'tong' = 'in common' or 'joint'.
Pictures showing one or another of these trees coupled with another object is a rebus and expresses a message. For example, a magpie 'xi' perched on a tong expresses a wish for 'shared' (tong) 'joy' (xi)'.
The wu-tong tree symbolizes the female element, yin, and is therefore connected with the West. Its counterpart is the bamboo, which represents the male element, yang, and hence the East. Thus when a son was burying his mother he carried a ritual mourning staff made of wu-tong wood; at the father's funeral this was replaced by a staff of bamboo.