Chinese export porcelain with "Imari" decoration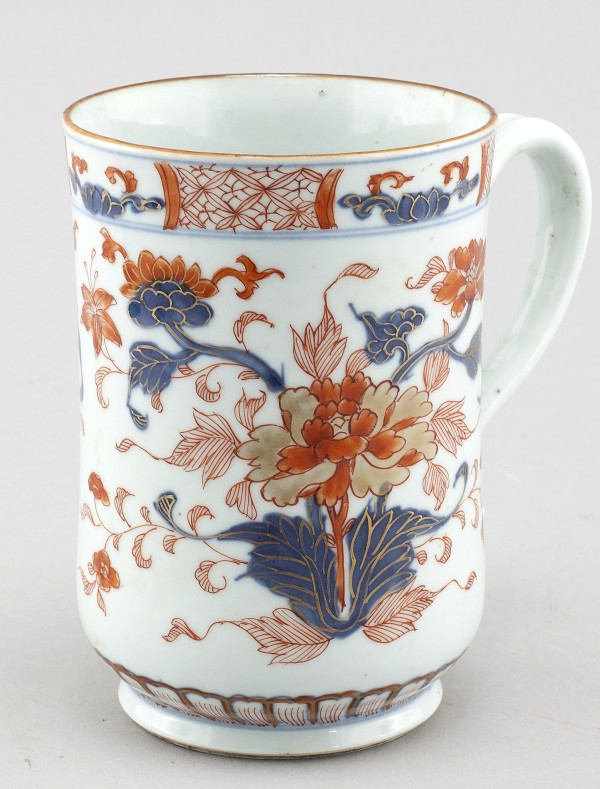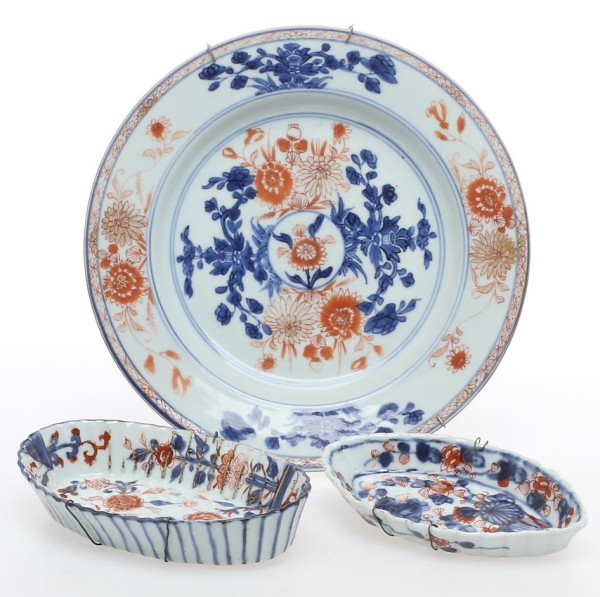 Chinese Imari" is a decoration style with predominantly a dry iron red enamel highlighted with gilt applied on underglaze blue and white porcelain.
Its immediate source of inspiration is the Japanese aka-e (red painting) but could be traced back to the Chinese "Wanli wucai" immediately before that.
When during the 2nd half of the 17th century due to the downfall of the Ming dynasty the Dutch East India Company (VOC) could no longer export much porcelain from China, they turned to Japan as an alternative porcelain manufacturer. Of the shipments of Japanese porcelain which were made to the Netherlands some were aka-e or "red painted" which borne the name "Imari" porcelain in part referring to any porcelain shipped out from the Imari port but mostly in the minds of people referring to this red painted decoration. This "Imari" style was very successful in Europe.
After the Chinese porcelain trade reopened for large-scale export, they copied the Japanese "red" design to become one distinct export family of it self. Often combined with Batavia brown glaze and quite popular with the Dutch merchants.
This first Chinese Imari was produced at the end of the reign of the Chinese emperor Kangxi (1662-1722) and it remained popular up until the mid 18th century. As a general rule the Chinese Imari pieces are more finely potted, have a thinner and more even glaze then the Japanese. The red enamels are as a general rule thinner and more translucent then the Japanese who tends to be of a fuller more dark red. The underglaze blue is generally more bright and clear then the Japanese.