Chinese export porcelain with "Imari" decoration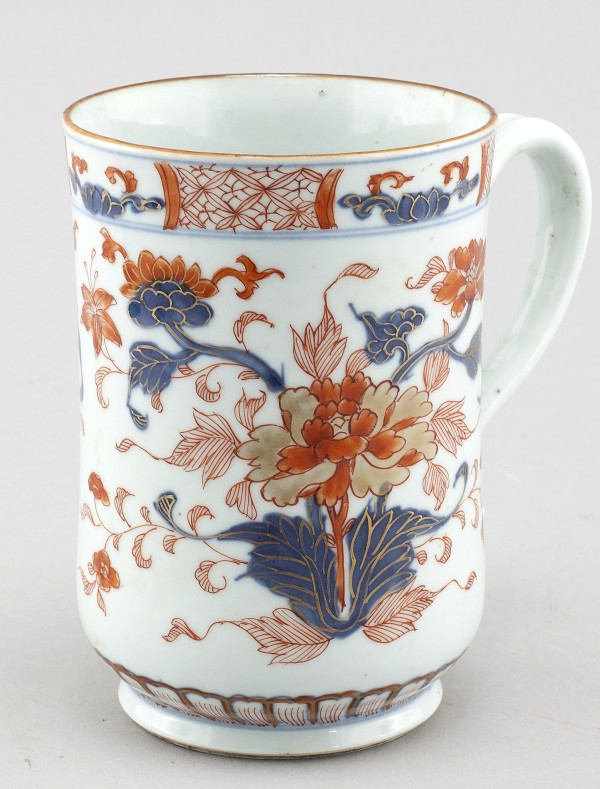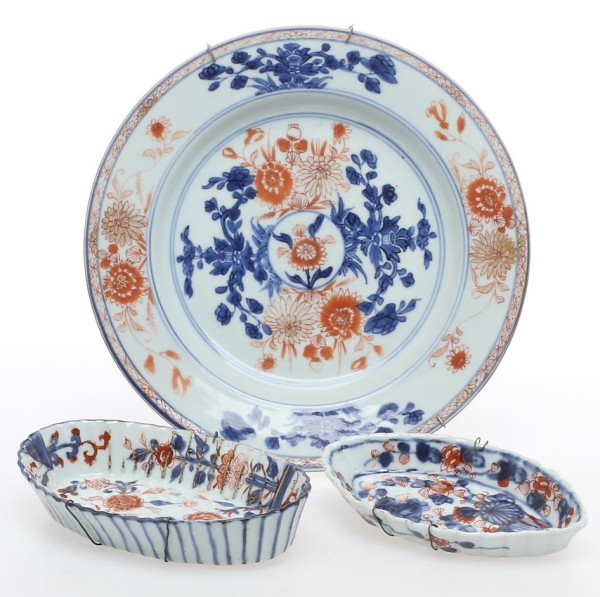 Chinese Imari" is a decorative style primarily characterized by dry iron red enamel with gilt highlights, applied to underglaze blue and white porcelain.
Its immediate source of inspiration is the Japanese aka-e (red painting) but its immediate roots can be traced back to the Chinese "Wanli wucai"" before that.
In the latter half of the 17th century, the decline of the Ming dynasty led to a decrease in porcelain exports from China, the Dutch East India Company (VOC) turned to Japan for porcelain. Among the Japanese porcelain shipped to the Netherlands, some featured aka-e or "red painting," giving rise to the term "Imari" porcelain from their export harbour. While "Imari" initially referred to porcelain shipped from the Imari port, it gradually became synonymous with the red painted style, gaining significant popularity in Europe.
With the resurgence of Chinese porcelain trade for large-scale export, Chinese artisans began to emulate the Japanese "red" design, thus creating a distinct export category. This style, often combined with
Batavia brown glaze
, found favor particularly among Dutch merchants.
The earliest Chinese Imari emerged towards the end of Emperor Kangxi's reign (1662-1722) and remained in vogue until the mid-18th century. Generally, Chinese Imari pieces are more finely crafted and feature a thinner, more uniform glaze compared to their Japanese counterparts. The red enamels in Chinese Imari are usually thinner and more translucent than the darker, fuller reds of Japanese pieces. Additionally, the underglaze blue in Chinese Imari tends to be brighter and clearer than that found in Japanese versions.
An exception are the earlier Japanese Imarie pieces that matches their Chinese Kangxi counterparts in quality.