Castiglione, Giuseppe (1688-1766), Chin. name: Lang Shining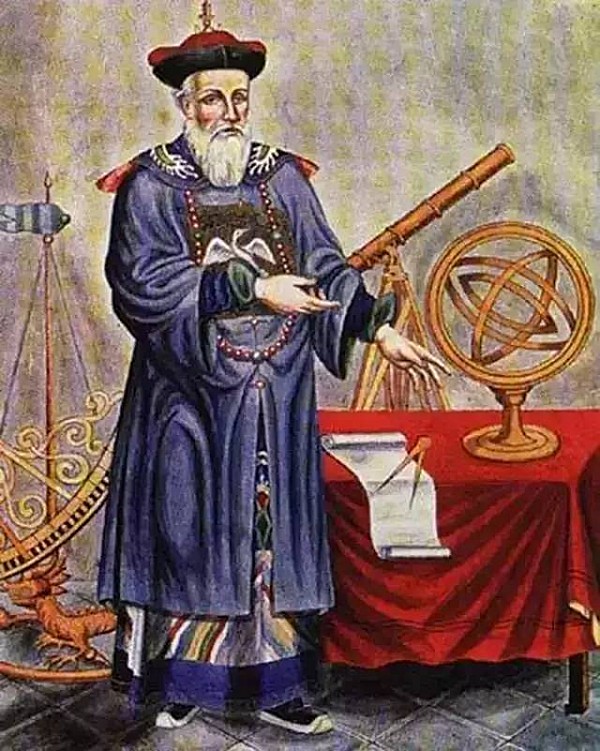 Italian Jesuit missionary Giuseppe Castiglione, also known under his Chinese name Lang Shining, was born in 1688 in Milan. He arrived in China in 1715 and to Beijing in November the same year, as a member of the mission of the Society of Jesus, established there by the Portuguese. He came to serve as painter at the court for 51 years, spanning the three emperors of the Kangxi, Yongzheng and Qianlong periods, before he died in 1766. Lang Shining's style represents a blend of Eastern and Western, utilizing the Western methods of realism and perspective in his paintings. He painted portraits of men, horses and dogs, flower studies and pictures of birds. Fifty-six of his paintings were recorded in the catalog of the Imperial collections.
It is said that some of the designs used on Guyue Xuan porcelain were done by him. It was often said that Lang Shining participated in designing the decoration of falang ware, but this has not yet been verified. The fact that his paintings became the subject of imitation on 20th-century Art Porcelain is therefore a phenomenon related to the interest in imitation Guyue Xuan. The most frequently copied of Lang Shining's compositions were the "One hundred stallions" and "The emperor Qianlong inspecting the troops". During the early 20th century there were also many examples of art porcelain bearing marks purporting to be Lang Shining's but not actually based on Lang Shining's compositions but just done in "his" style. Examples of this are the decorations "Squirrel and grapes", "Two Europeans in outdoor setting" and "Warbling bird and bamboo". Western scholars have suggested that the later Lang Shining-style porcelain belongs to the 1925-29 period (van Oort, H. A., 1977) while the Asian scholar Simon Kwan (1990) however, suggests they were even later, between 1930-35. The quality of the 20th century porcelains is excellent; the body thin and the rims of boxes are painted with a decorative band that sets them apart from earlier pieces. Seal paste boxes made by Wang Dafan and He Xuran bearing Lang Shining's marks are very similar to Lang Shining's work, in particular the leiwen motif around the mouth-rim and the ruyi motif around the foot.