Details, for authentications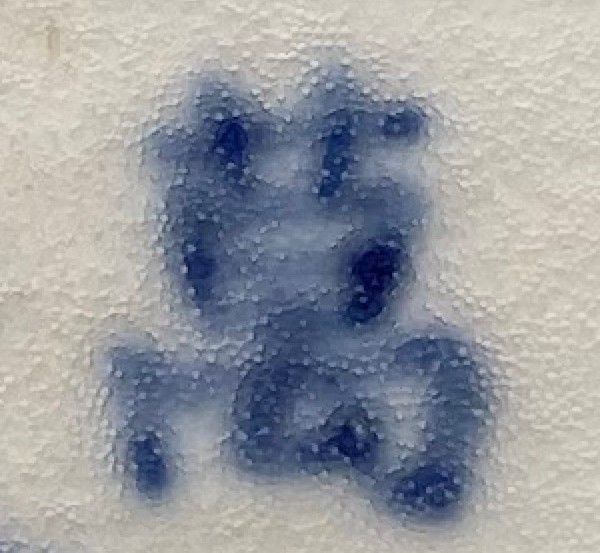 Unlike metals, minerals and precious stones, Chinese porcelain should be looked at from a distance, as a piece or art. More than anything else it is the shape and decoration that needs to be correct and representative of its kind. Getting closer; touch, weight and balance need to be right. If something look right or wrong so far, now you can start studying details for confirmation.
At this stage most porcelain collectors flips any item upside down and check the bottom and footrims. This is because this is the forgotten part of anything and where you can see the personal traces of the potters hands. Be careful with this since it soon becomes a habit and can spill over in a negative way into your social life. Like checking fast food boxes and plates in the que up to the buffet at parties.
But, details are only useful for confirming the opinion, NOT for leading to it.
Chinese porcelain is a commodity that was hand made in industrial quantities and evolved only gradually over time. This is why we can learn to recognize porcelain pieces and attribute them to certain times and places.
This is how a museum curator can confidently say; this is a Rembrandt, and this is by one of his students. The fun part is that when you know enough about Baroque artists you can even tell which part of a painting that was painted by the master, and what areas that was filled out by somebody else. It is the same with porcelain.
Handling and studying of real pieces will over time give you the expertise to see what is correct or not.
If you specializes in only a few types, you can soon become expert enough to safely buy genuine pieces on the open market. You will always make mistakes but you can over time hope to make less of them.
In parenthesis; the whole point with the Gotheborg Discussion Board has been to assemble a group of specialists in various areas so we can combine our experiences to cover a much larger field than any one person can ever hope to over a liftime.