Chinese export porcelain Équelle, or Porringer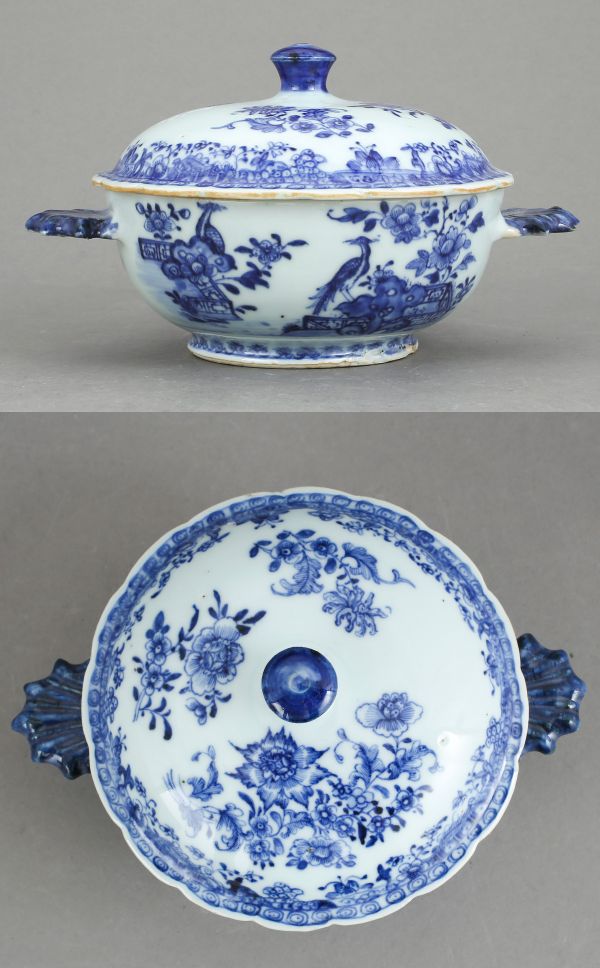 Équelle, or porringer, a shallow, round bowl with one or two flat, horizontal handles set on opposite sides of the rim and, usually, a shallow lid. In recent usage, the word has also been used to refer to late 16th- and early 17th-century English silver vessels of cylindrical form with two vertical scroll handles.
It originated in medieval Europe and was in the West made from various materials such as wood, ceramic, pewter, cast iron, and silver.
The exact purpose of porringers, also known as écuelles in France, probably varied, but are believed to have been used for holding broth or gruel. North American porringers usually had one handle, while European ones tended to have two handles on opposite sides. They resembled smaller versions of the Scottish drinking vessel known as a quaich.
In the West porringers are still occasionally given as Christening gifts.
It could be noted that the term "porringer" is also used referring to a double saucepan, similar to a bain-marie, used for cooking porridge. This type of porringer allows gentle cooking of the porridge in the inner saucepan, heated by steam from boiling water in the outer saucepan. It prevents burning and allows for a longer cooking time, resulting in better absorption of water or milk by the oats and a desirable texture.