Yue yao (Yue ware)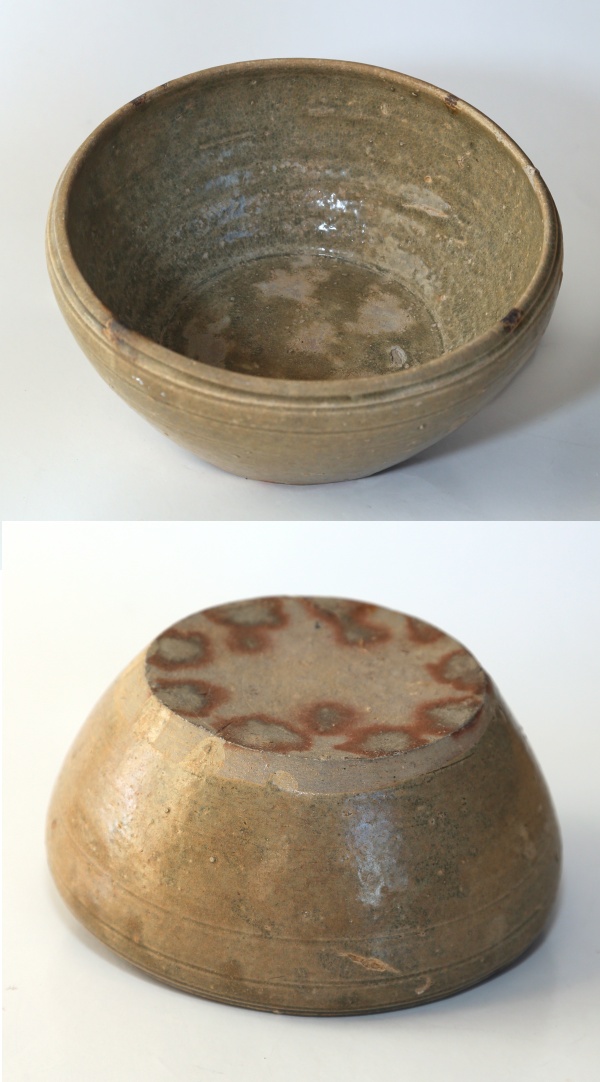 From the Yue Kilns in Zhejiang Province located south of Hangzhou Bay, slightly south of present day Shanghai.
Chinese greenware produced in the ancient state of Yue, during the Eastern Zhou dynasty. Yue yao usually refers to Tang dynasty celadon colored stonewares from Zhejiang Province but Yue yao was made here from Eastern Han Dynasty in the the 2nd century, to Song Dynasty Period, at kilns initially concentrated to Shangyu, Yuyao, and Shasoxing in the north of Zhejiang province, the cultural and economic center for the Kuaiji prefecture of the Yue state before the Tang dynasty.
The number of kilns then grew during the Six Dynasties to around thirty. Among the products there are funerary objects connected to the southern rice culture, and storage jars, transported down the Cao'e River and exported by sea via Hangzhou Bay.
High-fired green-glazed ceramics were first made in east China more than 3,000 years ago. The earliest pieces imitated the shapes and decoration of bronze ritual vessels. Later wares were made for daily use and for burial in tombs. Many burial wares were ceramic models that showed aspects of daily life, such as cooking stoves or domestic animals. From about AD 300 onwards, the Yue kilns began producing ink stones and water droppers for calligraphers. In the Tang dynasty (AD 618-906) the wares were used for tea-drinking. They were much admired and praised by poets.