Pak choi or Bok choi (White Chinese cabbage)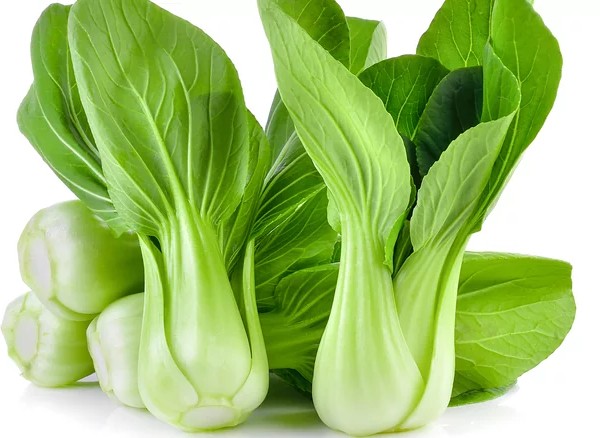 Bok choi, pak choi, Bai chai or "white vegetable" is the term used for Chinese cabbage. Bok choi occurs as a decorative item on Chinese porcelain, typically from the end of the 19th century on porcelain intended for the Chinese and South East Asian market.
Bai chai is homophone with windfall as in an unexpected, unearned, or sudden gain or advantage, so many Chinese household like to hang them outside the house during Chinese New Year to greet the lion dance troupe, as it symbolizes unexpected fortune in the coming year.
Other than the ambiguous term "Chinese cabbage", the most widely used name in North America for the chinensis variety is simply bok choy (Cantonese for "white vegetable") or siu bok choy (Cantonese, for "small white vegetable". It can also be spelled pak choi, bok choi, and pak choy. In the UK and South Africa, the term pak choi is used.
Less commonly, the descriptive English names Chinese chard, Chinese mustard, celery mustard, and spoon cabbage are also employed.