The Swedish exhibition of Chinese Porcelain at the Palace Museum, Beijing, 2005
Second Section - Yixing Pottery Tea Ware
Chinese Export Purple Clay 'Yixing' (Buccaro) Ware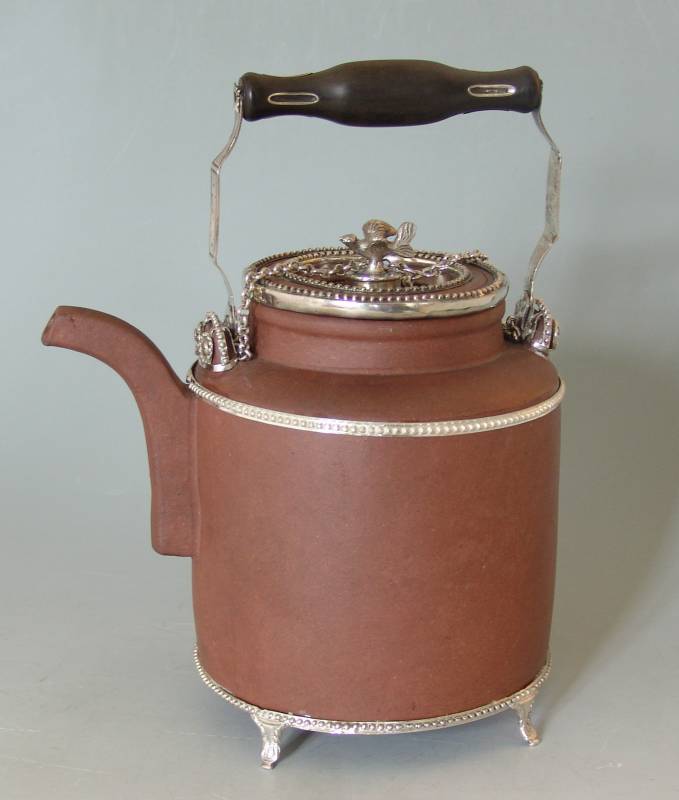 151. Silver Inlaid Teapot with Handle
Qianlong period, Qing dynasty
Md 9.6 cm, H 17 cm, Fd 13.5cm
(Coll.: AW)
Stoneware of cylindrical shape with square spout and Swedish silver mountings around mouth, shoulder, foot and a handle with year stamp 1785, by the silversmith Peter Johan Ljungstedt in Stockholm. On the bottom an impressed mark with a flower bouquet encircled by a ruyi border. Yixing ware.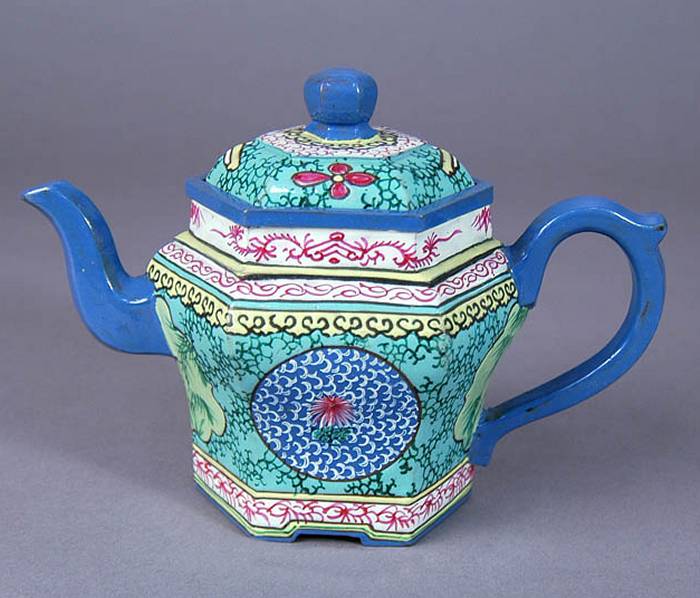 152. Teapot from Red Stoneware
Qianlong/Jiajing period, Qing dynasty
Length 24, width 12.6, height 16.5; bottom: 10.7 x 9.3 cm
Collection of the City Museum of Gothenburg
Hexagonal baluster-form covered with elaborate pattern in bright enamels: blue, turquoise, green, white and violet. According to stamp, produced in Yixing, Jiangsu Province.