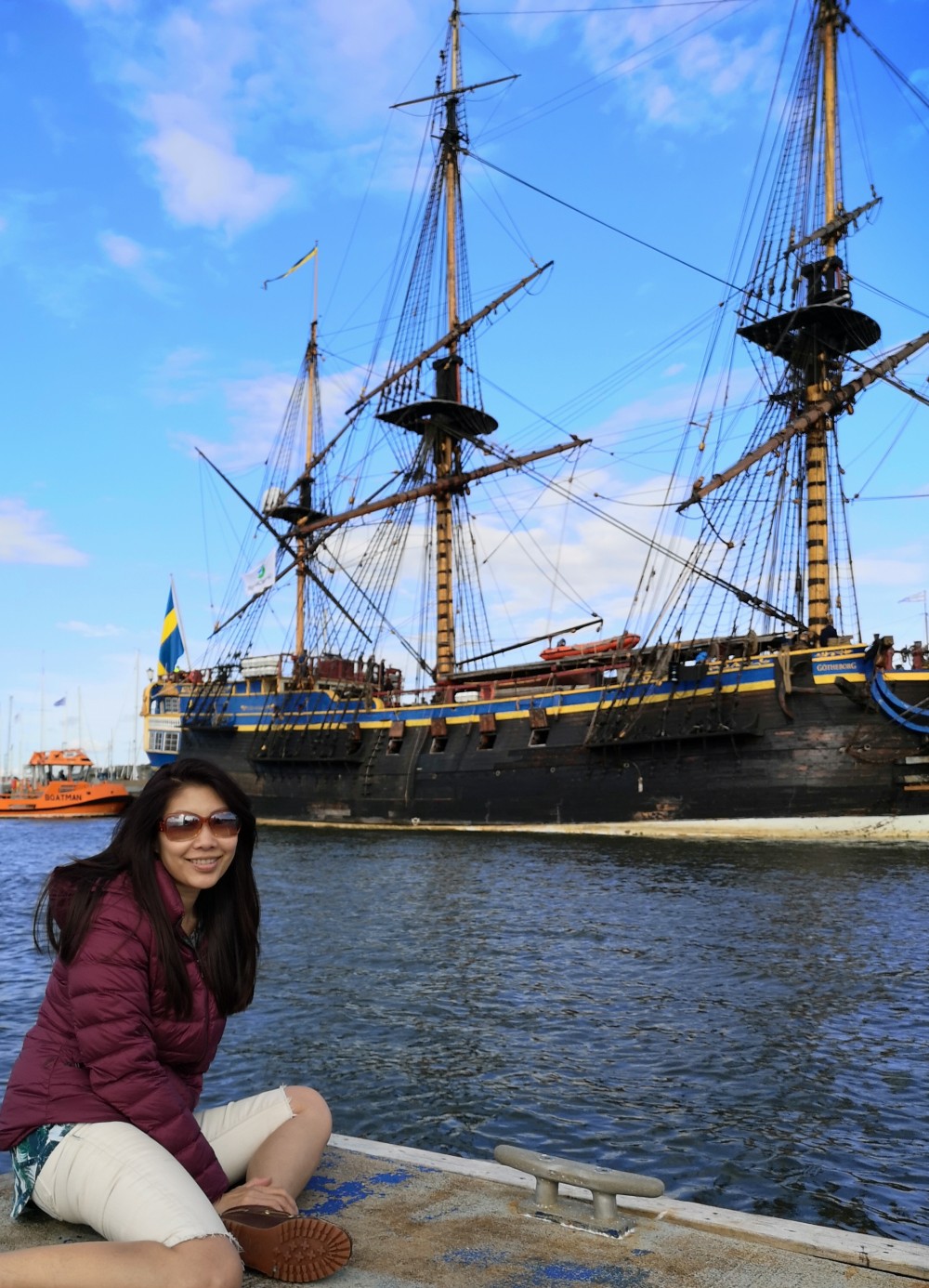 As the name of this site suggests, I was once involved in the reconstruction of the Swedish East Indiaman Gotheborg that hit a reef and sank just outside the port of Gothenburg in 1745.
The original ship, or what was left of it, was excavated by a friend of mine, Anders and Berit Wästfelt. This led to numerous exhibitions and a massive public interest to see a continuation of the project and to visualize how the original ship would have looked.
In short, after having followed the excavation closely, I joined forces with the reconstruction project and decided that, if possible, we would have a replica built and to have it sail to China and back. This time, avoiding the stupid reef she hit in 1745 when homecoming.
The early years of this project, from 1992, which included building a working shipyard and constructing the main part of the hull, are extensively covered in other sections of this website.
Interestingly, diurirng a few days at the end of 2023 our replica visited the archipelago where I live, at the same place the original departed from in 1743. It was a chance to see how the islands might have appeared from the ship's perspective during the original's departure in 1743.
I took some pictures to share with you, showcasing how a mid 18th-century East Indiaman would have appeared. The size, proportions, hull, and rig are as close as we could get to the original while still being allowed to sail it to China. The hull measures about 40x10 meters. The original crew consisted of around 140 persons. The armament is accurate, while the hull below the first deck where the cargo would have been stored, is divided into watertight compartments with a pantry and crew accommodations in this modern version. An occasional visitors will not see much of this.
My special interest in this ship was that I was really curious about and what you can see here; what a Swedish East Indiaman transporting the mid 18th-century export porcelains of the Qianlong period would have looked and felt like. It's an experience that cannot be replaced by any amount of reading.
It was wonderful to see the ship again, reminiscent of meeting an old friend with whom we shared the joy of planning and construction. I feel very blessed to have had so much of a lifelong dream come true.
The background of this entire project is more fully covered in this section above, beginning at 'GOTHEBORG III - THE PROJECT'.
Here are the pictures from this recent 2023 visit to the Western Archipelago of the city of Gothenburg, from where the original Gotheborg departed in the winter of 1743.