A visit to Jingdezhen with Bo Gyllensvärd
4-24 September 1992
An invitation and journey to study the recent findings from the excavations of the Imperial Ming Kilns
at Zhushan, and other aspects of the ceramic history of China in and around the city of Jingdezhen.
Text and photo © Jan-Erik Nilsson 1992
Wednesday 16 September 1992
The Porcelain Exhibition Hall, again
The afternoon was spent at The Porcelain Exhibition Hall.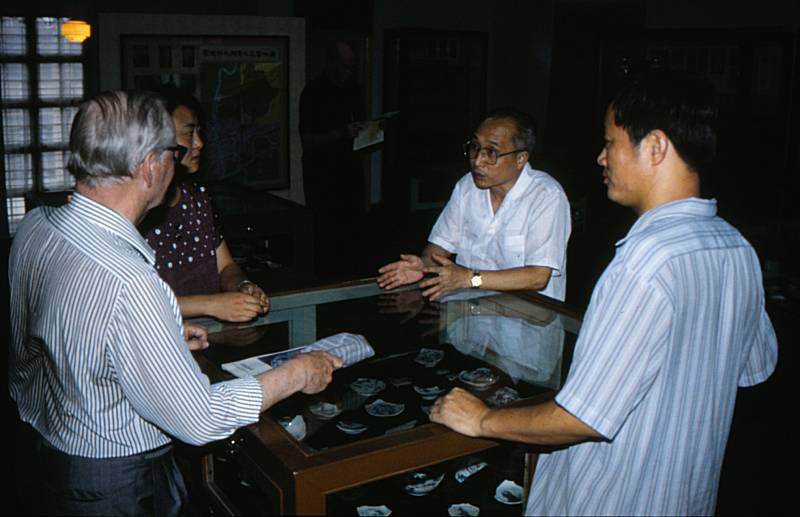 We looked at and photographed the shards on the 3rd floor. This time we did not visited the museum exhibition on the first floor or the exhibition hall on the second floor.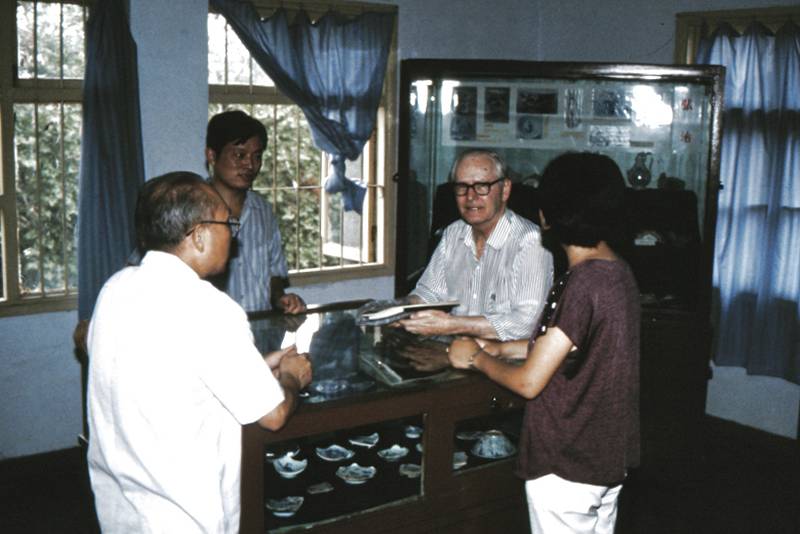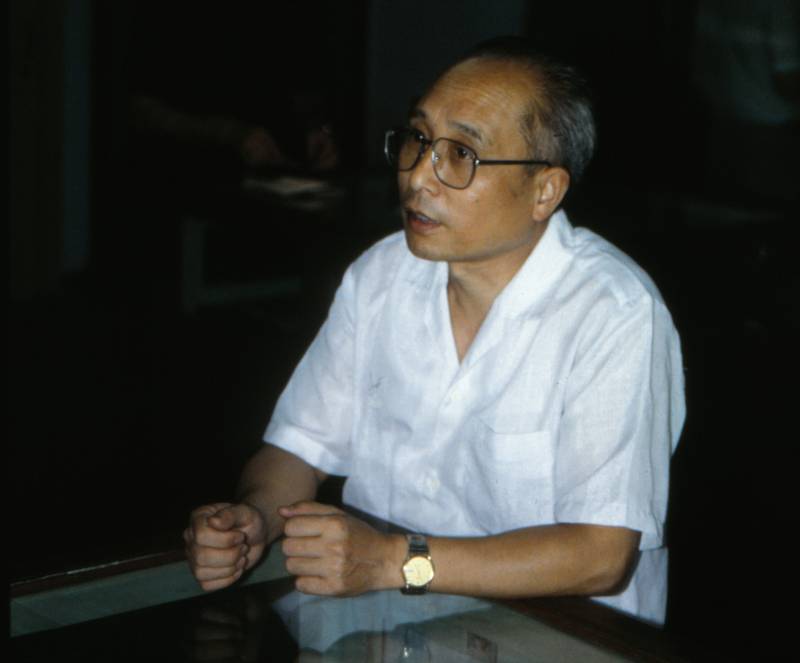 We were offered a lot of tea I think out of concern for Bo. Bo spoke some and the Chinese expressed their willingness to exhibit minyao in Sweden.
As a related thought I think it is time to exhibit contemporary Chinese studio ceramics in Sweden.
Their manufacturing department was very small; it was limited to a corner of the back yard. Painting and decorating takes a lot longer than the turning of the body.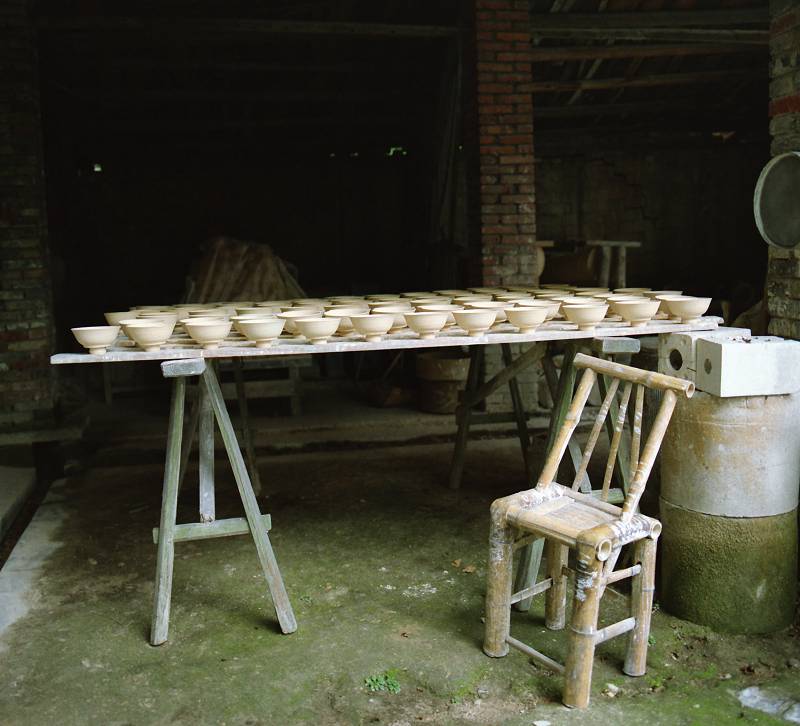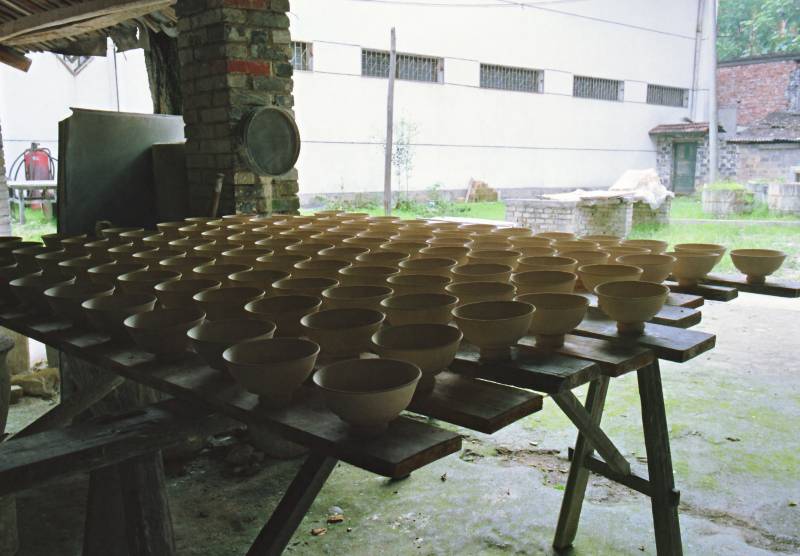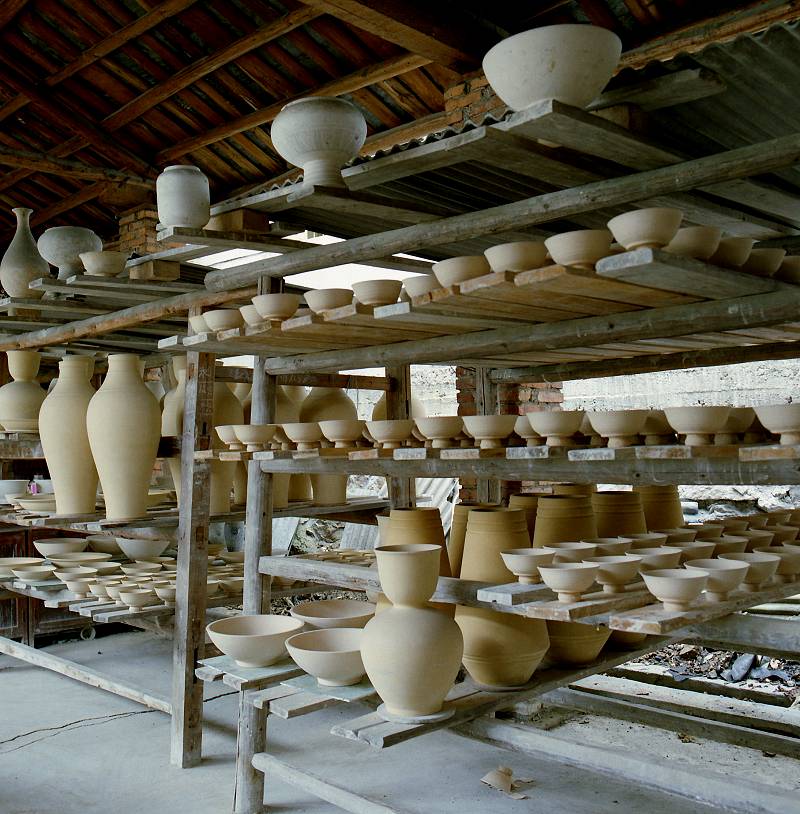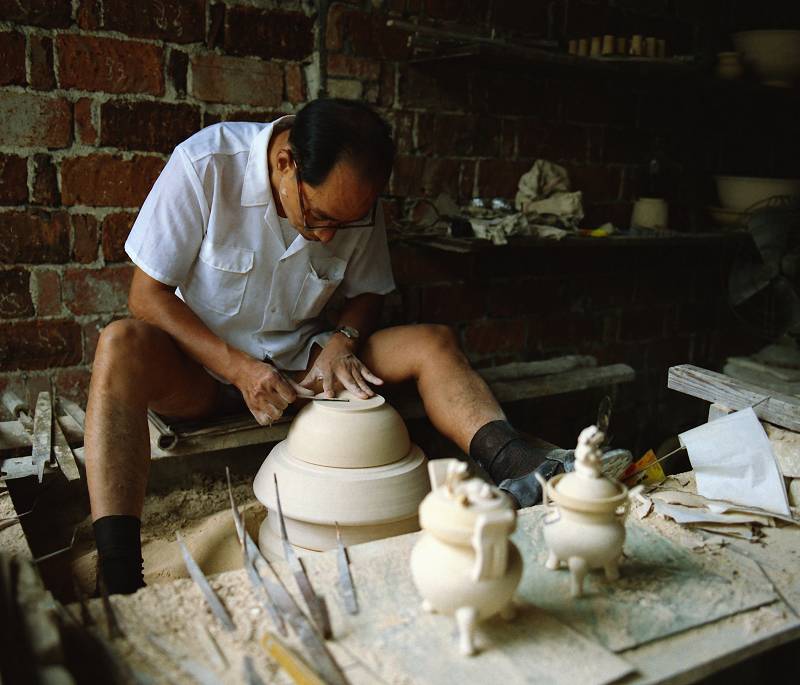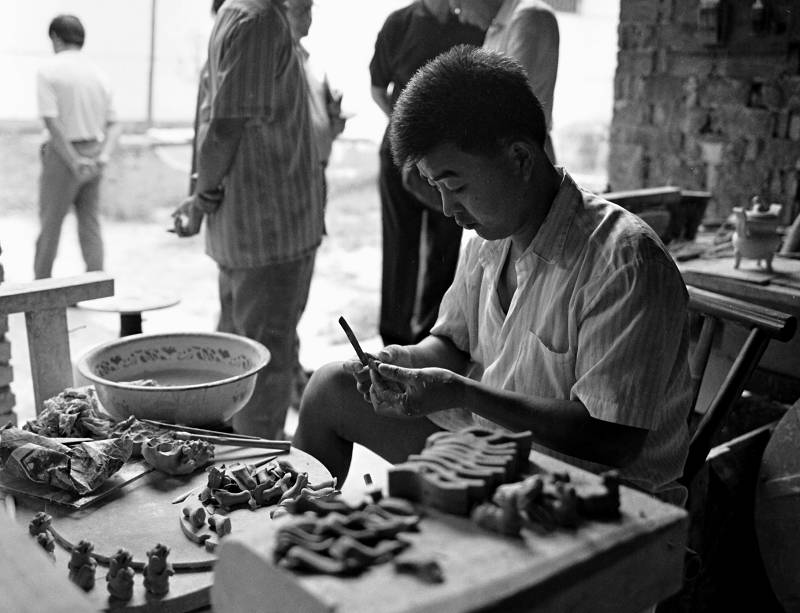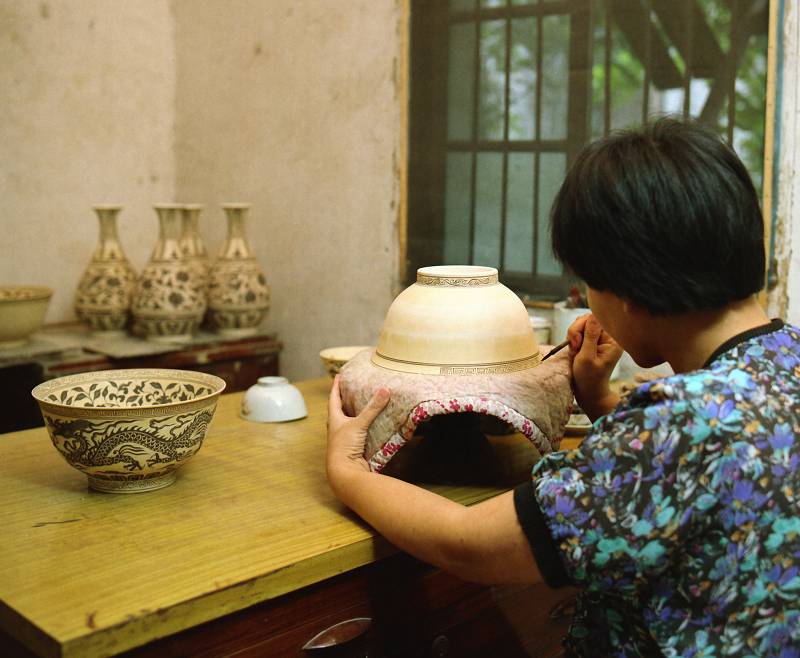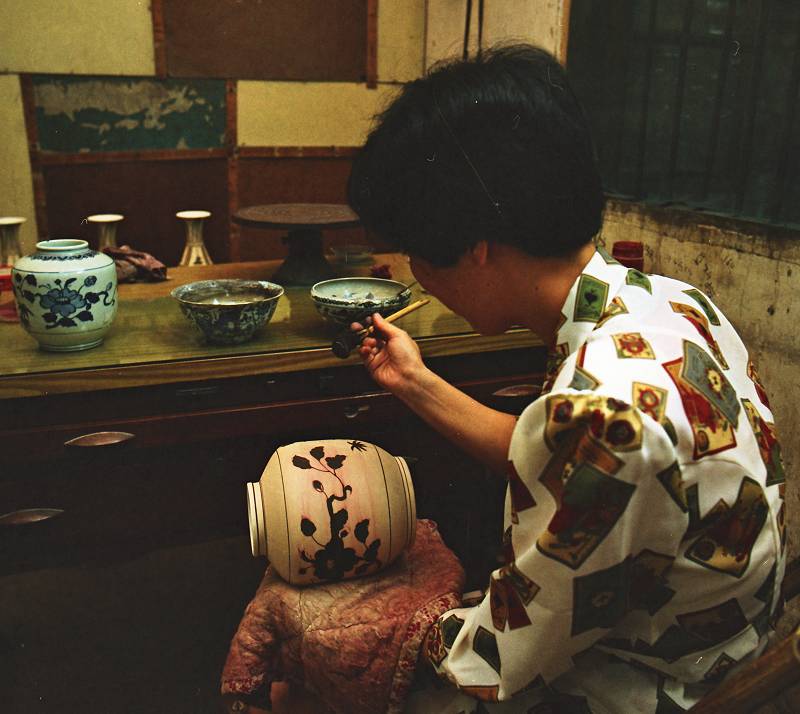 The red color on the unfired jar is tracing color that is used to create an imprint on the porcelain body that could be followed when drawing the final decoration with cobalt. As could be seen from the model on the table, the cobalt will be drawn in several most carefully calculated shades.
Text and photos on this web page are copyright as published © Jan-Erik Nilsson, Gotheborg.com, Sweden 2014